Testimonials
Each testimony is a wonderful story from someone who I'm proud and honored to have work with. Thank you for your passion and ambition to grow!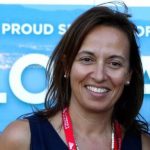 Tobias shared his expertise with us in a very creative and practical approach. With a superlative delivery from basic concepts to the practical exercises, I learnt much more than I ever expected on Conflict Resolution and I had so much fun too! Tobias brings passion and energy to everything he does. I strongly recommend Tobias as a Trainer and as a professional.
Ana Villar
Head of Quality Management at Roche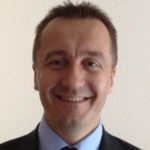 Tobias has a wealth of experience in conflict management. His excellent communication style meant that the seminar was interesting and rewarding. I attended the seminar with the hope of being able to approach conflicts in a more structured manner, and to be able to control better the situation, outcome and, most importantly, myself. Many practical tips and lessons to take away. And we had the opportunity to put into practice what we had learned. It was also great fun! Very recommendable."
Peter McKenzie
Operations Director at CitiGroup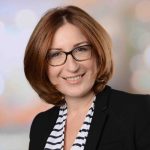 How Tobias worked with me - was invaluable. I was organizing my first face to face team meeting with a new team: country marketing managers from Nordic countries, Benelux, Switzerland and and Austria. We drove the program planning together, he quickly understood my objectives and provided great insights/translated my needs throughout the planning process. He also worked with me to prioritise/simplify the messages I want to convey to the team - based on which we created my interventions for the two-day event. I was never before able to feel so comfortable and in charge of such a strategic meeting. This time though I had a great guide and support to coach me. This made all the difference. Thank you, Toby!
Zsuzsanna Ferenczi
Enterprise Marketing Director in GWE sub-region/EMEA at Hewlett-Packard Enterprise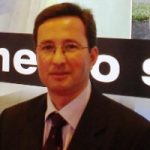 Tobias is an excellent communicator and a highly prepared and qualified professional. During the entire negotiation techniques training, he kept our highest level of attention and interest.
Rui Salgueiro Alves
Technical Customer Service & Business Development at Henkel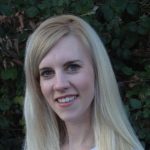 What a reflective and enlightening experience! I would recommend Tobias to anyone who wants to boost the collaboration level in their team or get people talking transparently with one another. His unique, informal style puts everyone at ease and the interactive content makes for LOTS of fun. As a leader, I learned great tips on effective feedback giving. My team left feeling empowered to speak confidently and get their voice heard. Truly inspired, we walked away with tangible and highly practical learnings that we can easily apply day to day. A unique and highly personalised experience!
Lynsey Douglas
EMEA Head of Campus & Military Recruiting at Amazon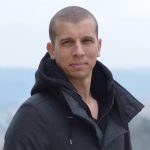 I've worked with Tobias on several occasions and each one of them was unique and extremely impactful in terms of engagement and productivity with the teams he worked with. Tobias has the ability to truly understands the needs of the people around him, and thanks to his energy, enthusiasm and professionalism, he quickly adapts his style, and soon becomes part of the team. We are so satisfied that we're now working with him on long term plans. The only issue with him is to find time in his agenda due to his increasing popularity!
Alvaro Duarte
Head of Studio at King
How much you get out of this workshop depends upon how much you are willing to put in; be engaged, open and honest. For me, it was a mental spa that comes with a long term scent of self awareness and empowerment. Tobias helps us to reflect - how to improve one-self, relationship and performance. His unconventional approach was a great motivation exercise that will remind us all the potential we have to be a better individual, professional and a leader.
Winkie Choi
Board Member at eBay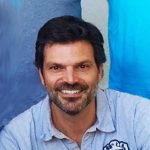 Tobias has the DNA of good communication: clear, direct and practical. He captured the attention of our multinational team and brilliantly responded to the needs of teams of people who belonged to very different countries. We all had the same impression: "Excelente!"
Ignacio Sala Amat
Co-founder & Marketing director at Atrapalo.com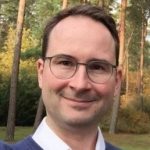 A true inspiration for me and the whole team. Tobias facilitated our global executive leadership days with a super-high energy level, a great attitude, fun and was able to challenge us quite a bit! He developed a highly customized format based on our objective: help our diverse, international team work better as a team and discuss challenges in a safe environment. We left with lots of new insights as well as concrete personal action and development plans!
Stefan Benndorf
COO at AppLift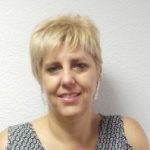 Tobias' enthusiasm and warmth are truly infectious and his ability to transmit and teach communication skills are at the top of the game. It has been a pleasure to work with him on a variety of projects.
Paula Bosworth
International Programmes Manager at EADA Business School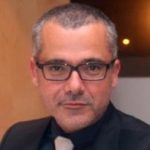 Impactful and unforgettable. An experience I recommend to the leaders of today and tomorrow. When solutions are not the best, when teams do not deliver all that we expect, Tobias comes in. In an intense and contagious way, Tobias guided us through a forest of fantastic discoveries. Enthusiastically invaded by a new language and a new approach to day-to-day situations, we explored a toolbox we did not know. Thank you, Tobias.
Roberto Medeiros
Air Traffic Controller Supervisor at Nav Portugal EPE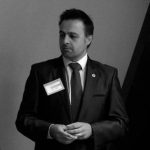 Affable and sincerely interested in people, Tobias is a good listener and even better communicator. He gave a masterful talk at our National Congress for more than 200 people. His practical tips and tools will with no doubt help us recognize delicate situations, manage them with spontaneity and resolve them with agility.
Andrés Francisco García Navarro
Operations Director at BNI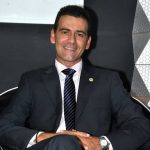 A man with great knowledge and approachable nature. Tobias shares learnings that transform our lives.
José Augusto Teixeira
CEO at JAT Consulting and National Director at BNI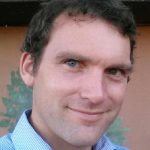 Throughout years of organizing train the trainers trainings, I've rarely seen such a passionate speaker and facilitator as Tobias. It was a very important event for a special group of Engineers from all over Europe and Middle East. I was impressed by how well he captured our intentions and helped structure them and build the messages we wanted to convey. But when all preparation was done, he really nailed it with an outstanding performance. He managed to bring his energy into the audience and we benefited from that throughout our entire event. I highly recommend Tobias as a facilitator for whatever event you intend to kick-off.
Pascal Endres
3D Printing Competence Engineer at HP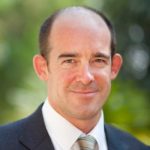 Tobias delivers powerful learning with wonderful stories from his rich experience. He rapidly builds strong rapport with senior people and pushes them to fully engage in the training. Participants love working with Tobias.
Conor Neill
Vistage Spain President and Professor at IESE Business School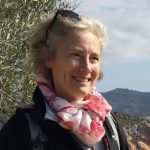 A stimulating and thought provoking experiential learning opportunity. Tobias' highly communicative interaction with all the participants created a very cohesive group atmosphere. As the programme organiser, I was delighted to see from the feedback that other participants also found the course valuable as well as great fun. Highly recommended!
Dr Elinor Thompson
Director-founder of PRBB Intervals Career Development Programme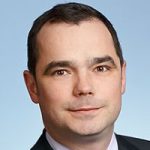 We were impressed by Tobias' fresh and insightful way of presenting and interacting with us. We worked improving on how we communicate with clients, colleagues, friends and family. What stood out was his intelligent and flexible approach to engaging with everyone - which wasn't an easy task given the diverse backgrounds of our firm's members!
Peter Rindfleisch
Partner at True North Partners LLP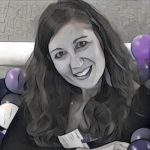 Tobias is a language artist. I was very happy to see how he connected with the team. Tobias is very powerful and very intelligent in engaging people. We worked intensively on how to give constructive feedback in our team. And I learnt useful tips to be more effective in day-to-day feedback! Thanks Tobias!
María José Peláez Montalvo
Data Scientist Schibsted Classified Media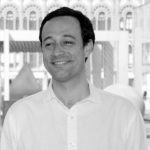 Tobias can be described with 2 words: Passion & Energy. When you mix those 2 characteristics with professionalism and tenacity; that gives you the exact skills we needed in a professional that could help us grow as a team.
Mathieu Carenzo
Partner at Nero Ventures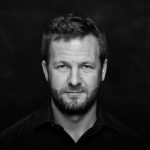 Tobias speaks from the heart. His personal stories captivates our attention. I hired him to give a talk to thirty economists and accountants… and he made them learn and laugh!
Jeff Singer
Partner at ILV Silver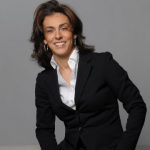 Tobias' strong background in business development coaching with international approach makes him a very exciting and energetic coach to work with! He has excellent leadership qualities and a big portion of patience! With his support I have achieved all my goals while also having fun along the journey!
Laura Renzetti
CEO & Founder at Themurolab Partner and Executive Director at eMascaró

The seminar was a very positive and constructive experience. In my line of work, the intensity of conflicts sometimes does not let us explore other positions and we tend to impose. The seminar offers tools that allow us to approach issues with a comprehensive perspective, to consider the parties' positions not only in terms pros and cons, and to reach better solutions for everyone. I strongly recommend it.
Alvaro Saumell Llado
Partner & Lawyer at European Law Firm AEIE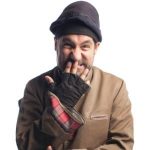 In just 45 minutes, thanks to his impressive quality of listening that really few people demonstrate, Tobias succeeded to create a solid base to my speech, allowing me to convey my message clearly and in a memorable way. 'The best educational speech I have ever seen' is just some of the feedback I get when I present it. Amazingly generous and intelligent person. I emphatically recommend, Tobias. No doubts at all.
Michaël Gueulette
Clown for International Theaters & Festivals, Comedy Performer Coach and Ceo at Gromic, Visual Comedy
Tobias delivered very powerful content in a refreshing way and makes it stick to your mind and soul. On top of that, I noticed him to be a very positive and grateful person, a true professional and an engaging speaker. I look forward to seeing more of his work.
Jan Rauter
Partner at QFrame Quality .NET Solutions
The opening message captivates you for the entire course. Emotions and beliefs, recognition and compromise are but some of the elements of Tobias' 12 steps to solve communication problems. A valuable course that gives you conflict resolution tools that can be used in your daily life.
Dr. Roberto Elosua
Research Coordinator at Hospital del Mar Medical Research Institute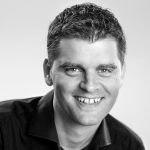 Tobias is a born communicator. He transmits confidence, credibility and authority throughout the entire workshop. His vivid, interactive and practical didactic approach makes the seminar a fun learning experience with unexpected twists and turns. It exceeded my expectations.
Florian Mueck
Speaker, Trainer, Author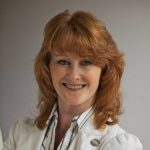 Tobias' workshop absolutely blew me away! He has such a presence on stage, a connection with the audience, and a delivery style that keeps you wanting more. What Tobias does is help you find a calm and positive way to approach conflict. Thank you, Tobias, for reaching out and capturing my heart and that of your audience.
Teresa Dukes
World Class Speaking Coach & Founder at Dukes Consultancy

You'll change your perspectives and the knowledge you gain can be applied to many situations in life. Tobias creates a comfortable environment and provides many interactive and practical tools. Extremely useful! We also had lots of fun!
Dr. Pilar Navarro
Hospital del Mar Medical Research Institute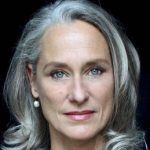 I believe Tobias can bring insight and clarity to any collaborative process. What a delight to experience his Conflict Management workshop at the ToastMasters District Conference. Tobias took us on a journey where body language and open communication were the keys to defusing potential conflict and inviting dialogue. He has the skill to make each interaction feel like a conversation, and we were 60 in the room! It was a privilege to work with him.
Bess Stonehouse
Management & Operations Consultant & Trainer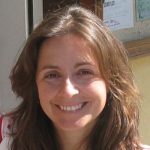 Tobias led us to get the best of ourselves. His two-day course on effective team playing was a great experience and fantastic learning. It was a very interactive, where we learn not just from Tobias but from the rest of the attendees and from ourselves. Very entertaining and extremely practical and useful. I started using the tools we learned from day one!!!
Gema Huesa
Clinical Data Manager at Fundación Pasqual Maragall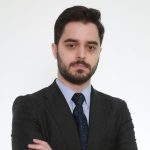 Tobias can really bring people to talk openly and debate ideas, problems, difficulties and challenges. Because companies rely on people, Tobias is your man to help you work the human relations, the foundation that support your company's success.
João Tiago Arruda
Managing Director at Accional