safe
structured
demanding
winning
fulfilling...
BADASS TEAMS
Do you retain talent, optimize potential and maximize execution?
Let's go further faster!
Whether stuck on a problem or tackling the next challenge, I take teams to the next level. I develop the mindset and skills that allow a) teams to perform better and b) individuals to achieve greater fulfillment. I train them to produce outstanding results and create authentic relationships.
Without the right people and the right culture, your business has no future. Without talented teams that actually get along, you'll never see their best work. Without collaborative processes that work, determination fades and execution fails. Eventually, the ship sinks.
But it doesn't have to be this way. You can retain talent, take full advantage of potential and maximize execution, while saving time, energy and resources. Dreaming of dynamic teams alone won't do it. You got to build them. I show you how: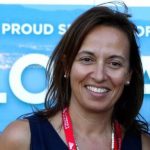 Tobias shared his expertise with us in a very creative and practical approach. With a superlative delivery from basic concepts to the practical exercises, I learnt much more than I ever expected on Conflict Resolution and I had so much fun too! Tobias brings passion and energy to everything he does. I strongly recommend Tobias as a Trainer and as a professional.
Ana Villar
Head of Quality Management at Roche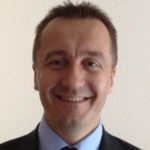 Tobias has a wealth of experience in conflict management. His excellent communication style meant that the seminar was interesting and rewarding. I attended the seminar with the hope of being able to approach conflicts in a more structured manner, and to be able to control better the situation, outcome and, most importantly, myself. Many practical tips and lessons to take away. And we had the opportunity to put into practice what we had learned. It was also great fun! Very recommendable."
Peter McKenzie
Operations Director at CitiGroup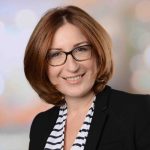 How Tobias worked with me - was invaluable. I was organizing my first face to face team meeting with a new team: country marketing managers from Nordic countries, Benelux, Switzerland and and Austria. We drove the program planning together, he quickly understood my objectives and provided great insights/translated my needs throughout the planning process. He also worked with me to prioritise/simplify the messages I want to convey to the team - based on which we created my interventions for the two-day event. I was never before able to feel so comfortable and in charge of such a strategic meeting. This time though I had a great guide and support to coach me. This made all the difference. Thank you, Toby!
Zsuzsanna Ferenczi
Enterprise Marketing Director in GWE sub-region/EMEA at Hewlett-Packard Enterprise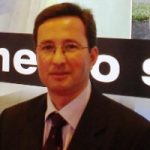 Tobias is an excellent communicator and a highly prepared and qualified professional. During the entire negotiation techniques training, he kept our highest level of attention and interest.
Rui Salgueiro Alves
Technical Customer Service & Business Development at Henkel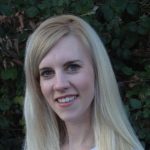 What a reflective and enlightening experience! I would recommend Tobias to anyone who wants to boost the collaboration level in their team or get people talking transparently with one another. His unique, informal style puts everyone at ease and the interactive content makes for LOTS of fun. As a leader, I learned great tips on effective feedback giving. My team left feeling empowered to speak confidently and get their voice heard. Truly inspired, we walked away with tangible and highly practical learnings that we can easily apply day to day. A unique and highly personalised experience!
Lynsey Douglas
EMEA Head of Campus & Military Recruiting at Amazon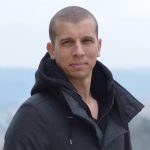 I've worked with Tobias on several occasions and each one of them was unique and extremely impactful in terms of engagement and productivity with the teams he worked with. Tobias has the ability to truly understands the needs of the people around him, and thanks to his energy, enthusiasm and professionalism, he quickly adapts his style, and soon becomes part of the team. We are so satisfied that we're now working with him on long term plans. The only issue with him is to find time in his agenda due to his increasing popularity!
Alvaro Duarte
Head of Studio at King
How much you get out of this workshop depends upon how much you are willing to put in; be engaged, open and honest. For me, it was a mental spa that comes with a long term scent of self awareness and empowerment. Tobias helps us to reflect - how to improve one-self, relationship and performance. His unconventional approach was a great motivation exercise that will remind us all the potential we have to be a better individual, professional and a leader.
Winkie Choi
Board Member at eBay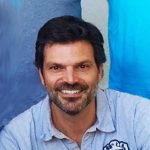 Tobias has the DNA of good communication: clear, direct and practical. He captured the attention of our multinational team and brilliantly responded to the needs of teams of people who belonged to very different countries. We all had the same impression: "Excelente!"
Ignacio Sala Amat
Co-founder & Marketing director at Atrapalo.com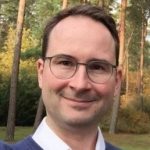 A true inspiration for me and the whole team. Tobias facilitated our global executive leadership days with a super-high energy level, a great attitude, fun and was able to challenge us quite a bit! He developed a highly customized format based on our objective: help our diverse, international team work better as a team and discuss challenges in a safe environment. We left with lots of new insights as well as concrete personal action and development plans!
Stefan Benndorf
COO at AppLift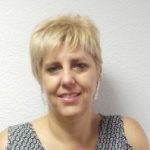 Tobias' enthusiasm and warmth are truly infectious and his ability to transmit and teach communication skills are at the top of the game. It has been a pleasure to work with him on a variety of projects.
Paula Bosworth
International Programmes Manager at EADA Business School
Contact
Are you and your team ready to become better team players?
I'm available at +34 669 53 64 22 and t@tobiasrodrigues.com or you can send me a message below.