The Ritual Was the Key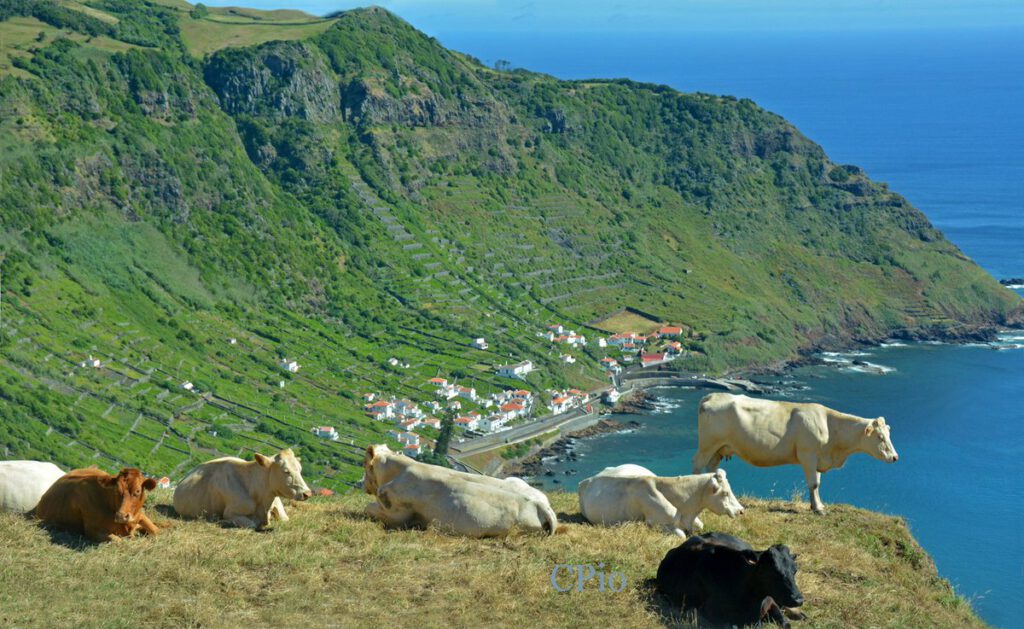 He was a farmer, and cows were his thing. He would wake up before the sun, silently. A cup of coffee and a biscuit for breakfast. And he'd set out to the fields. But before he left, he would sit at the doorstep and do the ritual, and the ritual was the key.
His name was Jose Rodrigues and he was my grandfather on my dad's side. He was born in 1906 on the Island of Saint Michael in the Azores archipelago, nine Portuguese Islands in the middle of the Atlantic. He was born in tough times and fortune did not always smile upon him.
On his first day of school, the teacher punished him and whipped him with a ruler. On his second day of school, he made a hole on the wooden floor. The teacher tripped and fell. And there was never a third day of school.
He never learnt to read or write. At age nine, a load of wood fell off a horse and broke his right leg. He limped the rest of his 80 years. His wife, Evangelina, died of tuberculosis, leaving him with a house stuffed with seven kids. He remarried. Shortly after giving birth, she also passed away. He was accused of homicide and spent a month in jail, then they figured out they had the wrong guy. I could go on. But I think you get it when I say fortune did not always smile upon him.
But Jose was not a bitter man. He was a fulfilled man who lived an exciting and meaningful life. He fathered fifteen children. When fortune did smile upon him, he created enough wealth to live a comfortable life, and travel the world, which was unprecedented in those days on the Islands, especially for a farmer.
But mostly, he was a pioneer, a serial pioneer. For instance, he was the first on the Islands to milk cows twice a day. He didn't get the idea from a TV show. And like this one, he had many revolutionary ideas. His ritual was the key.
Here goes the ritual. Everyday before he set out to work he would sit at the doorstep of his garage, light a cigarette and ask himself: "How will I achieve more with less effort today?" As he smoked, he thought. Ideas came. Success followed.